Volunteering at Julian House
Our volunteers do incredible work that helps us deliver the best possible service for people experiencing social exclusion.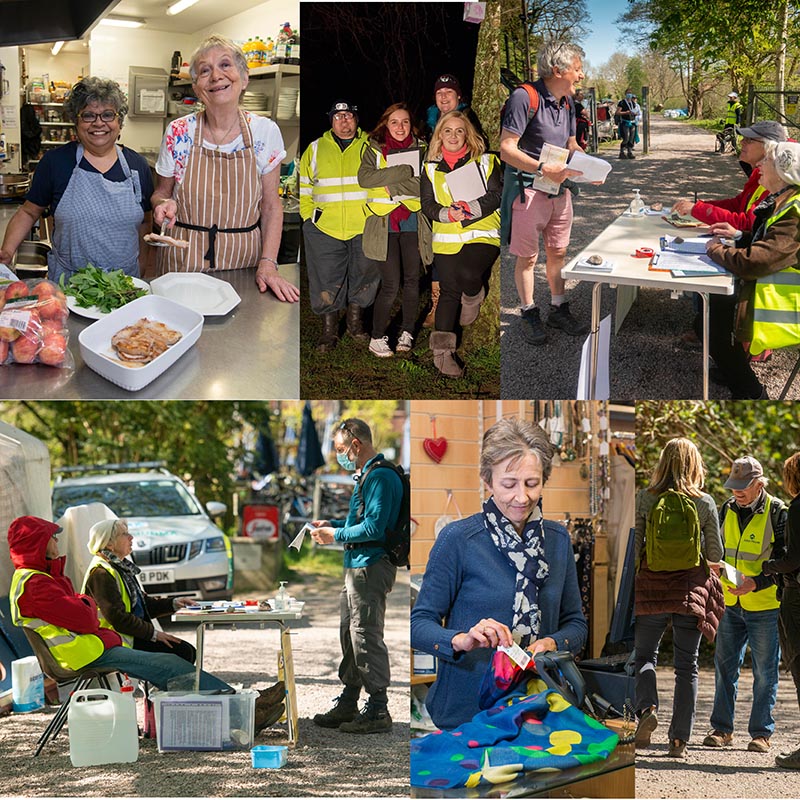 From local events like the Big Sleep-Out, to our charity shops and Bike Workshops, to our Outreach Teams engaging with rough sleepers across the South West, volunteers can be found supporting our work everywhere we operate.
Whether you're looking to learn new skills, keep busy, give something back or share your knowledge and abilities we are immensely grateful for every offer of volunteering. It's not just about donating your time. It's about getting involved and showing your support to vulnerable or at-risk people, and it's about going the extra mile to give them our best rather than making do.
We have lots of opportunities to get involved and are always interested to hear of new offers and ideas. If you don't see a role for you, use our enquiry form below to let us know what about your interests, skills and availability, and we'll be in touch when we have opportunities that might be right for you!
We're always thrilled when corporate teams reach out to volunteer with Julian House. From sprucing up our gardens to freshening up our properties with a coat of paint, there's plenty of ways to make a tangible difference. If your organisation is eager to contribute and volunteer with us, we'd love to hear from you. Reach out to us at volunteering@julianhouse.org.uk.